Development of a Soft Robot with Pressure Ulcer Prevention Functions
Shoko Miyagawa*1, Ryohei Yuasa*2, Hiroyuki Nabae*3, Hidemitsu Furukawa*4, and Masaru Kawakami*4
*1Faculty of Nursing and Medical Care, Graduate School of Health Management, Keio University
4411 Endo, Fujisawa-shi, Kanagawa 252-0883, Japan

*2Digital Manufacturing and Design Research Center for Emergent Circularity, Keio University
5322 Endo, Fujisawa-shi, Kanagawa 252-0882, Japan

*3Tokyo Institute of Technology
2-12-1 Ookayama, Meguro-ku, Tokyo 152-8550, Japan

*4Yamagata University
4-3-16 Jonan, Yonezawa City, Yamagata 992-8510, Japan

Received:
October 3, 2021
Accepted:
November 29, 2021
Published:
April 20, 2022
Keywords:
pressure ulcer, shear stress, gel cushion, soft robot
Abstract
This letter describes the social needs and research trends of soft robots for pressure ulcer prevention, and our current work on the robotization of soft gel cushions.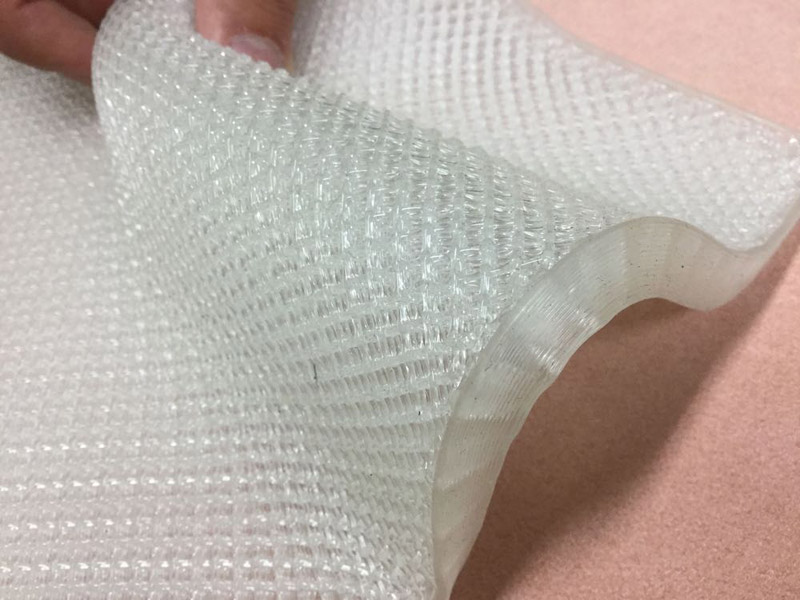 Cite this article as:
S. Miyagawa, R. Yuasa, H. Nabae, H. Furukawa, and M. Kawakami, "Development of a Soft Robot with Pressure Ulcer Prevention Functions," J. Robot. Mechatron., Vol.34 No.2, pp. 294-297, 2022.
Data files:
References
[1] C. A. Russo, C. Steiner, and W. Spector, "Hospitalizations Related to Pressure Ulcers Among Adults 18 Years and Older, 2006," Healthcare Cost and Utilization Project (HCUP) Statistical Briefs #64, 2008.
[2] Y. Sakuta and M. Takahashi, "The interaction between pressure and shear force as a factor of pressure ulcers by assessing blood flow measurement," Trans. Japanese Soc. Med. Biol. Eng., Vol.44, Issue 1, pp. 101-106, 2006.
[3] J. D. Zhang, A. F. Mak, and L. D. Huang, "A large deformation biomechanical model for pressure ulcer," J. Biomech. Eng., Vol.119, Issue 4, pp. 406-408, 1997.
[4] S. Kuroda and M. Akimoto, "Finite element analysis of undermining of pressure ulcer with a simple cylinder model," J. Nippon Med. Sch., Vol.72, Issue 3, pp. 174-178, 2005.
[5] C. G. Olesen, M. de Zee, and J. Rasmussen, "Comparison between a computational seated human model and experimental verification data," Appl. Bionics Biomech., Vol.11, 126736, 2014.
This article is published under a Creative Commons Attribution-NoDerivatives 4.0 Internationa License.